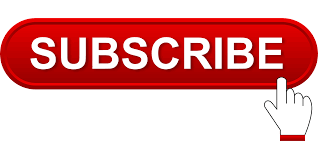 Darran Brennan (aka Tilersun and formerly EDM producer, Demon Groove) is a singer-songwriter and music producer from Dublin, Ireland.
Two weeks after picking up the guitar at 16, I wrote my first song. It was called 'Stranger in a Strange Land' and was about my mother's struggle with being from Belfast and trying to carve a life in Dublin, with people who regularly ostracised us and called us 'IRA'. Needless to say, she played the song constantly until everyone in the house was sick of it. The theme of that song has been my mode of being, by proxy of trying to find my own place, and writing—songs first and then books—has always been that place.
In September 2011 I signed my EP to Frederik Olufsen's (of the Bang and Olufsen family) label, Royal Fetish Recordings under the moniker Demon Groove. Between 2011 and 2015 I released eleven EDM face mashers through the coolest indie labels around, including Adapted Records and Tasty Records.
Serving up bangers lost its appeal when the EDM scene devolved into fan-service for teenage boys playing video games and mollied-up ravers who put their hands up for anything remotely energetic. Determined to remain authentic as an artist, (yeser, EDM has [had] depth), I went travelling for 6 months. I crossed the Swizz Alps by bike and lived for 3 months on a remote Thai Island. During this time I wrote songs on a borrowed ukulele each night on my balcony.
After gigging around Dublin and some busking on the city streets, many new songs began to formulate. I was less drawn to connecting with music fans sonically and it became about the lyrics. Deeply, I felt the music that resonated the most with me had powerful stories within the structure of the songs.
Completely subconsciously, I employed a fall-and-catch idea when writing lyrics, something I developed through writing novels, which entails taking the listener to one place, making them assume something and then taking it to somewhere else, usually less chaotic. This is my natural being, a problem solver and a mediator. I want the listener to return to a grounded place of common sense, harmony and peace—that is what all great music should do!
I haqve 20+ songs recorded are ready to rock. Feel free to follow me for more linktr.ee/tilersun